On Friday 7th November, Marden's History detectives spent the day at St. George's Church Hall in Cullercoats, interviewing members of the public to gather more research for their World War One Commemoration Project. This short video shows a flavour of the day.
Year 8 Artwork was on show, as well as authentic World War One food, an actor reading First World War poetry and the Time Bandits, a reenactment group, brought in authentic weapons, costumes and paraphernalia from the time.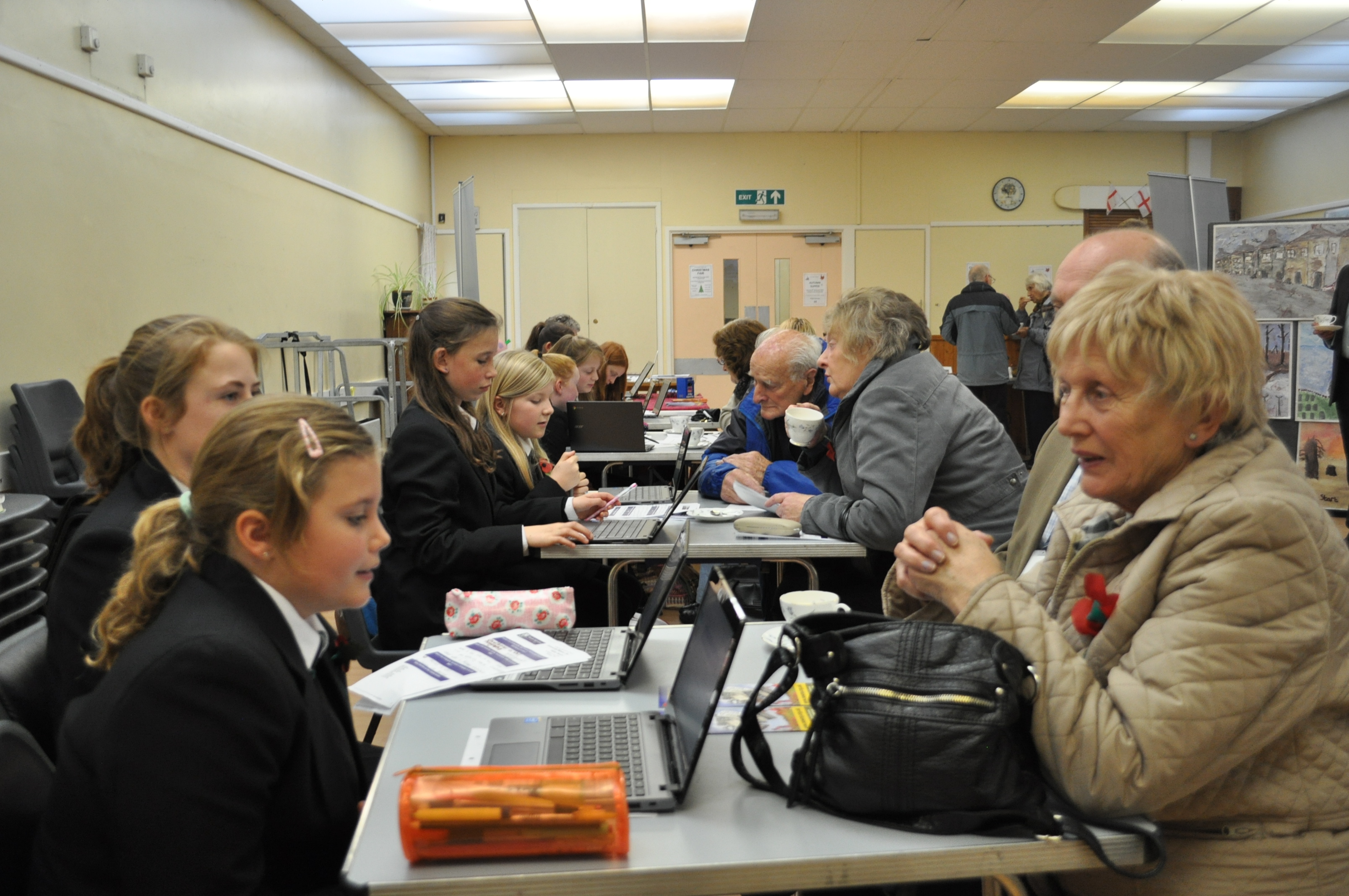 The students talked to the public about the Cullercoats soldiers they have 'adopted', and more research about their lives was gathered as they stepped forward their plan to commemorate the local soldiers with a new memorial in St. George's Church.