Skills Builder
---
The Skills Builder Universal Framework provides the national standard for teaching essential skills. It breaks each skill into steps, supporting progress for students of all ages and abilities – including those with special educational needs.
Skills Builder will be built into our curriculum over the next few years. There is a skills hub that you can sign up to to access tasks and resources for your child to complete independently or with your help.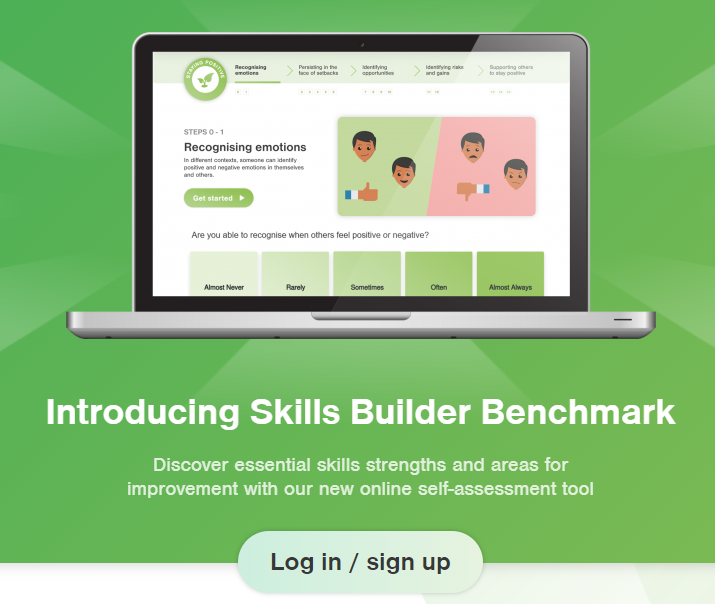 Skillsbuilder Benchmark
Revisit the benchmark tool that you used in Personal Development at the start of the year. From here identify the areas in Launchpad that you can build on.
https://www.skillsbuilder.org/benchmark
---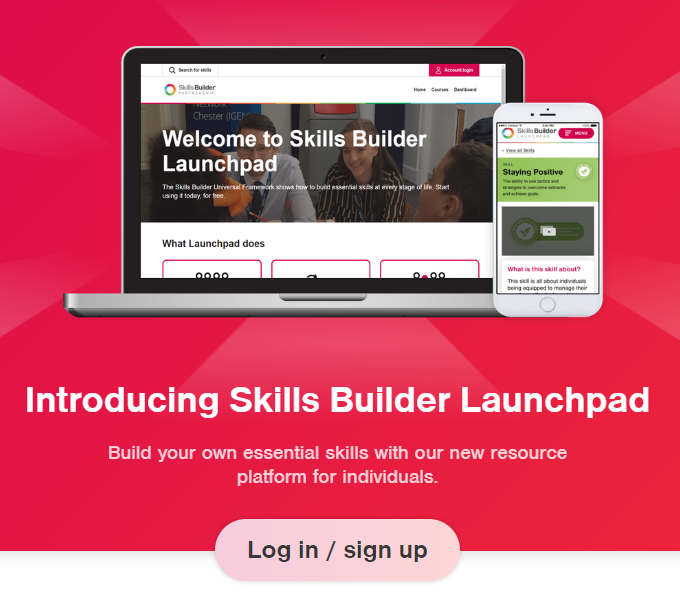 Skillsbuilder Launchpad
Identify the starting point for the skills you wish to develop. Complete interactive modules and then update benchmark. Upload your completed activities to your Global Bridge profile.
https://www.skillsbuilder.org/about-launchpad
---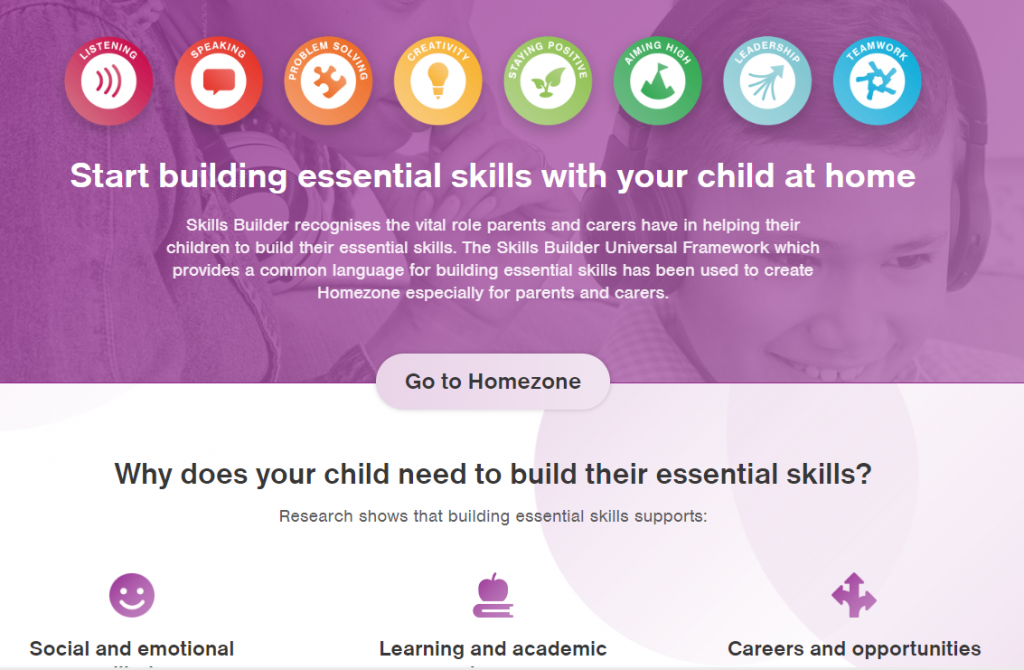 Skillsbuilder Homezone
Start building essential skills with your child at home. Skills Builder recognises the vital role parents and carers have in helping their children to build their essential skills. The Skills Builder Universal Framework which provides a common language for building essential skills has been used to create Homezone especially for parents and carers.