Marden High School has Gold Artsmark status, awarded by the Arts Council, in recognition of our thriving Performing Arts base, which runs a variety of clubs including Super Singers, Orchestra, Ukulele and Choir. We look forward to working in partnership with local primary schools and other artists/agencies as we prepare for the next part of our journey to Platinum status.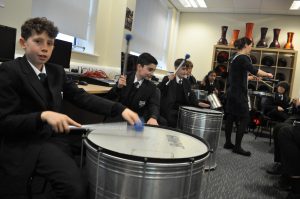 We offer arts based GCSEs in a range of subjects. Our uptake of Music and Drama has increased over our Artsmark journey and we actively promote arts and cultural industries as genuine career choices. We promote opportunities to experience working alongside industry professionals, for example through our collaboration with TICE (This Is Creative Enterprises), in which selected students take part in a year long series of workshops designed to give them early opportunities to experience what further education or a career in the Arts would be like.

We also develop student leadership with our extra curricular Drama Club; Year 10 students planning and delivering activities each week with Key Stage 3 students to great success. Students have also delivered assemblies to boost recruitment and feedback shows that participants have achieved things they didn't think they could and improved their confidence.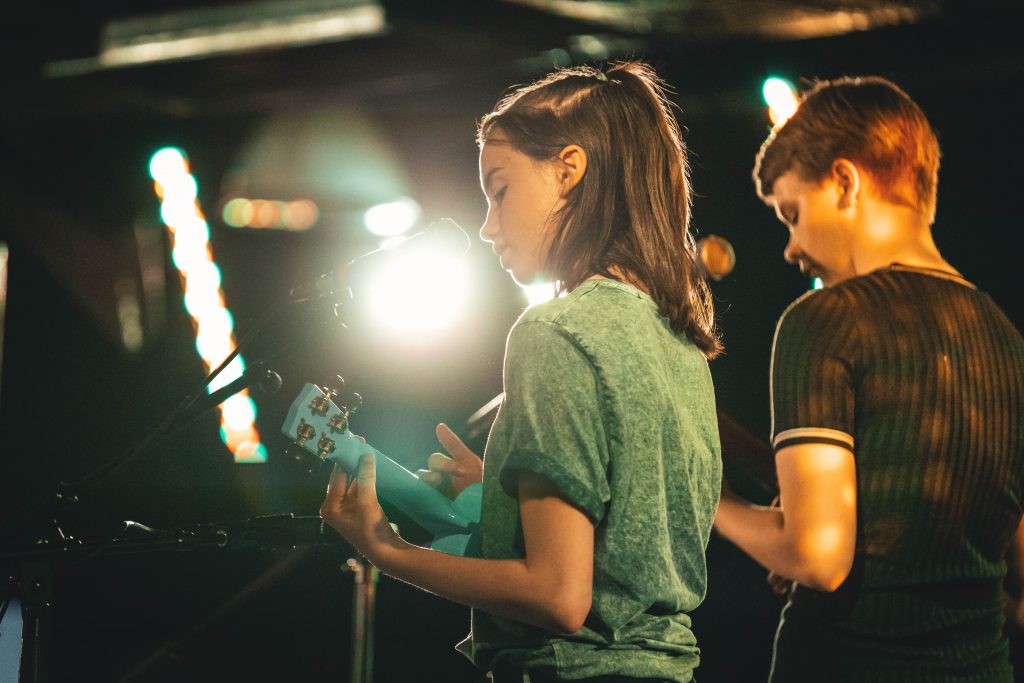 We produce an ambitious large production each year, such as 'Bugsy Malone', 'Grease', 'The Addams Family' and 'We Will Rock You', for all year groups to volunteer to take part in not just the cast, but behind-the-scenes technical crew. These shows have proved so popular that they often run to two showings with two different casts.

Our new building has also enhanced our Performing Arts provision, with a state-of-the-art Drama Studio and Dance Studio alongside our Music practice rooms, and our auditorium with bleacher-style seating perfect for performing to audiences.