Margaret Stewart – Chair of Governors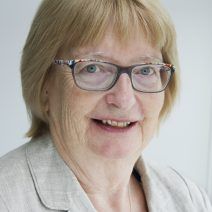 Formerly a research biochemist and then a Board level Director in the NHS, Margaret now has a number of roles in retirement including: lay member of the NHS England Performance Advisory Group North East and North Cumbria; lay representative of Health Education North East; chair of Citizens Advice North Tyneside; trustee and vice chair of Northumbria Historic Churches Trust; and  member/chair of  schools admission appeals panels in Tyne & Wear. Margaret lives locally, she is married to Laurie and she enjoys choral singing, travel and learning Irish.
---
Wendy Hood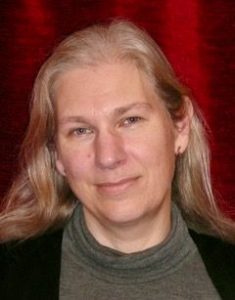 I have worked as a Chartered Physiotherapist in the NHS, and as a Senior Lecturer teaching on undergraduate and post-graduate Physiotherapy programmes at Northumbria University.  I am a Senior Fellow of the Higher Education Academy (Advance HE) and currently have an ad hoc role with the Royal College of GPs as an accreditation assessor for the Personalised Care Institute.
I am married to Martin, and I enjoy creative writing, paper crafting, playing several musical instruments, riding a tandem and walking.
---
Kehri Ellis
K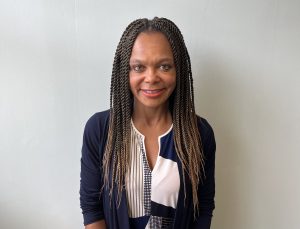 ehri Ellis is Chief Executive of North Tyneside Learning Trust, the Foundation Trust to 43 schools in North Tyneside. Kehri's career history includes six years as Director of Newcastle Partnership, four years as Head of Social Investment at Sunderland Housing Group, as well as a number of senior regional management roles with national disability and mental health charities.
Kehri began her career in housing, managing the homelessness and housing advice service at Sunderland City Council. Kehri has an MA in Housing Policy and Management an MBA and is a Fellow of the Chartered Institute of Housing.
Kehri joined the Governing Body at Marden in September 2018 as a Foundation Trust Governor.
---
Scott Wilson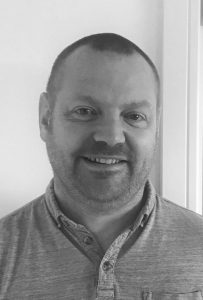 Scott is the head of Retail franchise for Ireland & The Channel Islands of a well-known and loved UK coffee brand and joined the governing body in 2019 as a parent governor.   He has spent over 20 years working in large corporate businesses across a number of retail, leisure and hospitality sectors and is pleased to be able to share this experience to support Marden High School.
Scott has lived and worked all over the UK and abroad but came home to the north east and now lives in Holystone with his wife and 2 children, his eldest son is currently a student at Marden and his youngest son very much looking forward to join in the near future."
---
Mark Stutt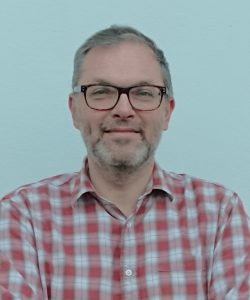 Hello, my name is Mark Stutt, I'm very pleased to join the Governing Body at Marden High School.
My background is in education, having worked in Further Education in the North East for over 15 years. I have my own Forest School business. I was a Governor and Chair of Governors at my daughter's Primary School and look forward to helping the Governors at Marden HS contribute to its success.
---
Kristoffer Todd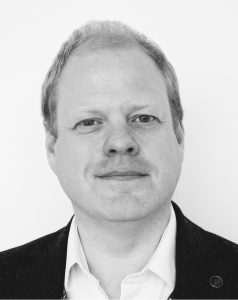 Kris is the Chief Financial Officer of NCFE, the registered charity and national Awarding Organisation. He is responsible for ensuring NCFE has a strong, secure and sustainable business and for managing the financial health of the charity.
Kris has worked in accountancy and finance for over 20 years. He started as an auditor at PwC before specialising in Corporate Finance, advising business owners on acquisitions, sales, business planning and fund raising. In his first move out of professional services firms, he joined national college group NCG and was able to appreciate first-hand the transformative impact education can have on peoples' lives.
Kris lives in Tynemouth with his wife and their three children. Their son recently joined Marden in Year 7 with his sisters due to follow him over the next few years. Kris is delighted to have joined the Board of Governors at Marden and looks forward to supporting the school's ongoing success and achievements.
---
Rachel Chapman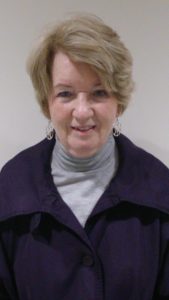 Rachel worked in communications across the public sector including police, local councils and NHS. Her last full-time role was as a director working across three primary care organisations in Newcastle, North Tyneside and Northumberland. She then provided consultancy services to NHS organisations across the North East, Cumbria and Yorkshire, particularly in relation to public consultation where major changes were being planned for local health services.
Now retired, she is a trustee and volunteer at the Old Low Light Heritage Centre on North Shields Fish Quay. She is married and has lived in North Tyneside for more than 40 years.
---
Maria Humphreys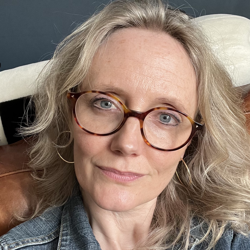 My name is Maria Humphreys and I'm delighted to join the governing body as a parent-governor. As of September 2022, both of my children will be attending Marden High School.
My previous professional experience was working as a project manager for large IT & telecommunication organisations as well as the former Northeast Regional Development Agency. More recently I helped launch the charity Smart Works Newcastle in 2018 and am currently the vice chair of a regional women's mental health and wellbeing charity.
Despite having lived in Liverpool, Belfast and Leeds, the North East will always be home. We now live in Tynemouth and are happy here. I love the sense of community we have and it's why I chose to become a governor – to help our school community in any way I can. I have almost 10 years of experience as a parent-governor at schools in Leeds and North Shields and am looking forward to supporting the Marden team over the coming years.
---
Kate O'Brien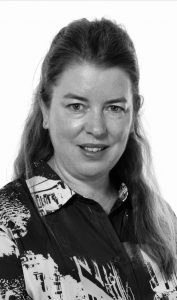 Kate is Associate Professor in Criminology at Durham University.  She is Director of Postgraduate Taught Programmes in the Department of Sociology and Co-Director of the Inside-Out Prison Exchange Programme- a credit bearing module that brings university students together with people in custody to learn and build knowledge together.  Kate has research expertise in the area of prisons and criminal justice and is currently working on projects looking at the impacts of imprisonment on women and their families.
Kate has previously done research on violence and night-time economies and has conducted studies about young people's involvement with alcohol and drugs.  She has worked as a youth worker, outreach drugs worker, and was on the management board of Streetwise Young People's Project- a drugs and sexual health project for young people in Newcastle upon Tyne.
---
Daniel Jewell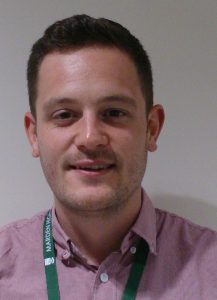 Daniel Jewell is a Teacher of Mathematics at Marden High school and has been teaching since 2013. Prior to that he worked in banking after achieving his Masters in Mathematics at the University of Liverpool. He is excited to use his experience as a teacher to support Marden High School in his role as staff governor.
A new dad as of January 2021, outside of Marden he plays badminton competitively for a Northumberland team.
---
Jaxson Hind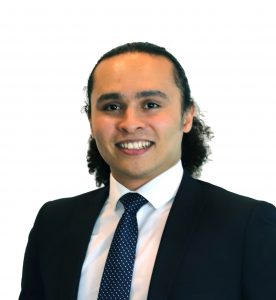 Jaxson is a trainee solicitor at a North East based commercial law firm and is due to qualify in September 2023. He grew up in North Tyneside as a student of Marden and looks forward to going full circle in supporting the school's success.
Jaxson read a Masters in Law at Northumbria University graduating in 2019, and he joined the Governing Body in March 2023. In his spare time, he enjoys staying active and playing for his firm's 6-a-side team.
---
Rachel Chima
My name is Rachel Chima and I am delighted to join the governing body at Marden, where my two older children attend. I have worked in education for 20 years now, specialising in English and literacy. Having previously taught in Gateshead and West Cumbria, I returned back to my home town of Whitley Bay 9 years ago.  I currently hold the position of Assistant Principal for Teaching and Learning at a secondary school  in Northumberland.