Father Adrian Hughes – Chair of Governors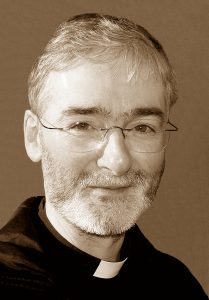 Fr. Adrian is the Vicar of St. George's Church. He has been involved with schools and governing bodies in one way or another for the past twenty years. He has been a member of the Marden Governors for just over two years.
He says, "I love being around these young people in this learning environment and I am constantly amazed at the imagination and hard work of our staff to help them realise their potential. This is an exciting period at Marden High School with our new Head and Deputy Head and a brand new building. It raises our expectations of what might be possible and encourages us to explore even more ambitious possibilities for learning in this place."
---
Jon Ritchie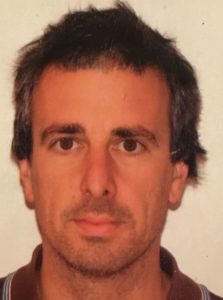 Jon is a Chartered Accountant and is currently Executive Director of Corporate Services at Sunderland City Council. He is the Council's statutory Chief Finance Officer, a role that is responsible for the management of the Council's £600m revenue budget and £200m capital programme, including the City's education finances.  He also oversees a range of corporate services, including legal, HR, procurement, IT and corporate affairs.
Prior to moving to Sunderland in 2018, he has held a range of senior finance posts working in and with local authorities, including North Tyneside Council, where he was Head of Finance. As part of that role, he led the team providing services to the vast majority of schools in North Tyneside, including running the schools' funding formula.
Jon is married with two daughters (one at St Thomas More RC Academy) and lives in Monkseaton.
---
Kehri Ellis
K
ehri Ellis is Chief Executive of North Tyneside Learning Trust, the Foundation Trust to 43 schools in North Tyneside. Kehri's career history includes six years as Director of Newcastle Partnership, four years as Head of Social Investment at Sunderland Housing Group, as well as a number of senior regional management roles with national disability and mental health charities.
Kehri began her career in housing, managing the homelessness and housing advice service at Sunderland City Council. Kehri has an MA in Housing Policy and Management an MBA and is a Fellow of the Chartered Institute of Housing.
Kehri joined the Governing Body at Marden in September 2018 as a Foundation Trust Governor and has a daughter in Year 7. Kehri also currently serves as Chair of Governors at Carville Primary School in Wallsend
---
Margaret Stewart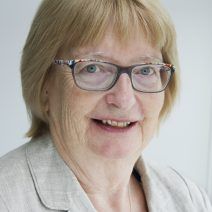 Formerly a research biochemist and then a Board level Director in the NHS, Margaret now has a number of roles in retirement including: lay governor of Newcastle Gateshead Clinical Commissioning Group; lay member of the NHS England Performance Advisory Group North East and North Cumbria; lay representative of Health Education North East; chair of Citizens Advice North Tyneside; trustee and vice chair of Northumbria Historic Churches Trust; and  member/chair of  schools admission appeals panels in Tyne & Wear. Margaret lives locally, she is married to Laurie and she enjoys choral singing, travel and learning Irish.
---
Scott Wilson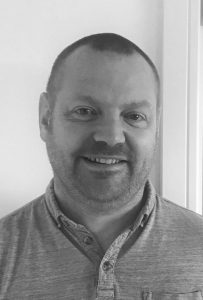 Scott is the head of Retail franchise for Ireland & The Channel Islands of a well-known and loved UK coffee brand and joined the governing body in 2019 as a parent governor.   He has spent over 20 years working in large corporate businesses across a number of retail, leisure and hospitality sectors and is pleased to be able to share this experience to support Marden High School.
Scott has lived and worked all over the UK and abroad but came home to the north east and now lives in Holystone with his wife and 2 children, his eldest son is currently a student at Marden and his youngest son very much looking forward to join in the near future."
---
Mark Stutt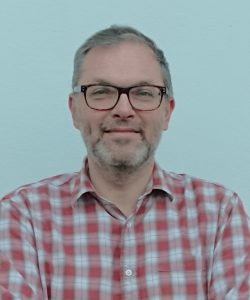 Hello, my name is Mark Stutt, I'm very pleased to join the Governing Body at Marden High School.
My background is in education, having worked in Further Education in the North East for over 15 years. I have my own Forest School business. I was a Governor and Chair of Governors at my daughter's Primary School and look forward to helping the Governors at Marden HS contribute to its success.