At Marden High we have a House System, with students being placed into one of four Houses named after Castles within the North East of England – Alnwick, Bamburgh, Dunstanburgh, and Warkworth.




The overall aim of the House System is to connect all year groups within the school, providing them with the opportunity to further develop skills and experiences in order to become confident and well rounded individuals.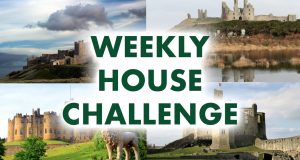 It will encourage healthy competition between groups of students, providing a common purpose and a sense of belonging, improving motivation, behaviour and student progress. It ties in closely with the high performance goals by getting students to work to help each other build confidence through collaboration; persevering through a task; taking risks as a group to achieve a common goal and learning to be enquiring and creative in a safe atmosphere. The House System aims to do this by providing House members with enjoyable and competitive House events; thereby allowing students to succeed both in and outside of the classroom.

At the end of the year the House with the most points wins the Marden High House Trophy.