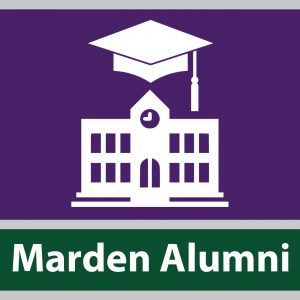 Those who attend and have attended Marden High School understand the emphasis that we place on being the 'Marden family' and the connections we make with the community. For many, being part of that family extends beyond their years as a student here; life long friendships, returning as a member of staff, delivering sessions to our students. We would like to enhance those connections with our former students and have started a Marden High School alumni. 
We hope that alumni will serve as a way to inspire and raise the aspirations of our students, as well being an opportunity for former students to reconnect with each other and the school.
If you are a former student, we would love to hear from you. Please use the link below to sign up to the alumni. Please also feel free to contact us at [email protected] if you would like any further information.