On Saturday, our History Detectives walked around Cullercoats and placed blue plaques on houses where fallen soldiers had lost their lives during the First World War.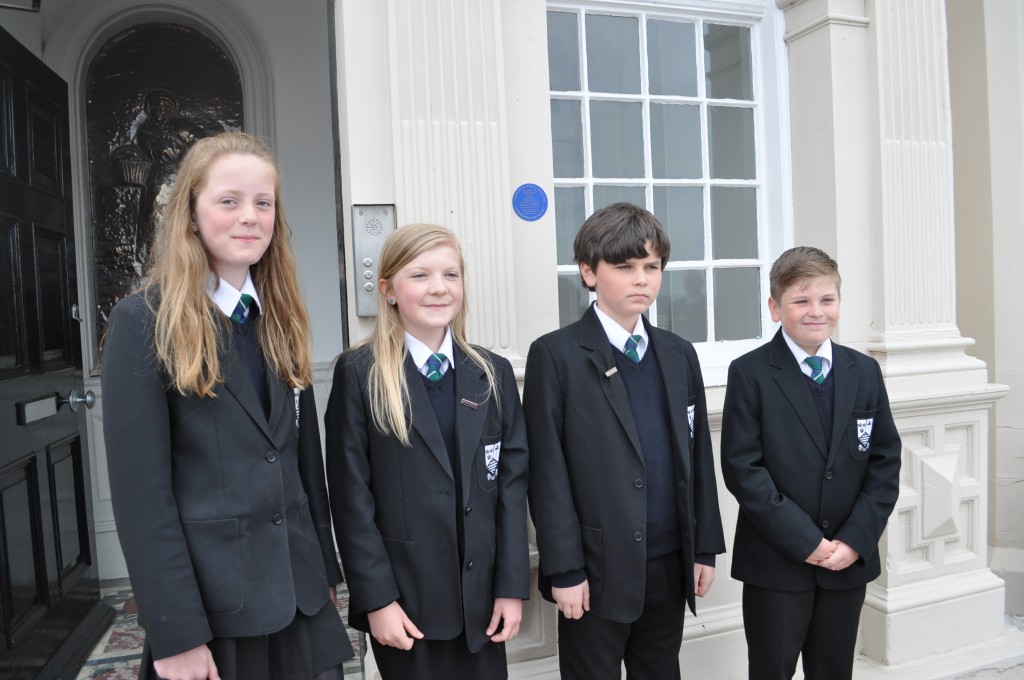 It was the culmination of a special project which has seen each student 'adopt' a soldier who lived in Cullercoats, research their life, and finally honour their memory with a blue plaque, placed in collaboration with the Tynemouth World War One Commemoration Project.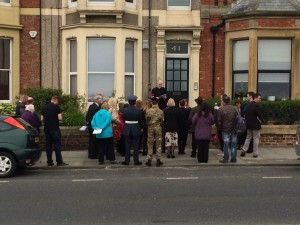 Father Adrian Hughes of St. George's Church in Cullercoats, read a small biography of each man based on the students' research, and thirteen plaques were placed in all, nine of which in Eleanor Street.
It was a particularly interesting project for Year 7 student Jonny, a resident of Eleanor Street, who discovered early on in his research that soldier Charles Ridgeway used to live in his house. Here's Jonny after attaching the plaque to the wall outside his front door.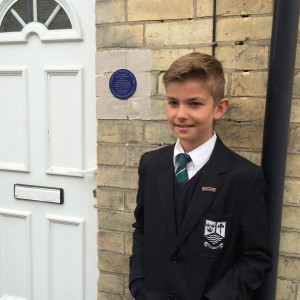 The morning was concluded with a reading by Father Adrian, headteacher Jonathan Morris and students from a local scout brigade and Marden students Calum and Benny played 'The Last Post' to commemorate the event.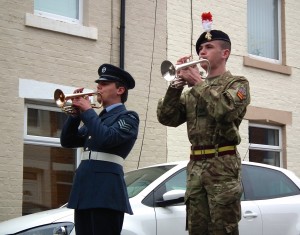 For more information about the project visit our dedicated page HERE or click the yellow logo on our homepage.