Today, Marden students have been dedicated a page in The Chronicle, as part of their 'Our School' section.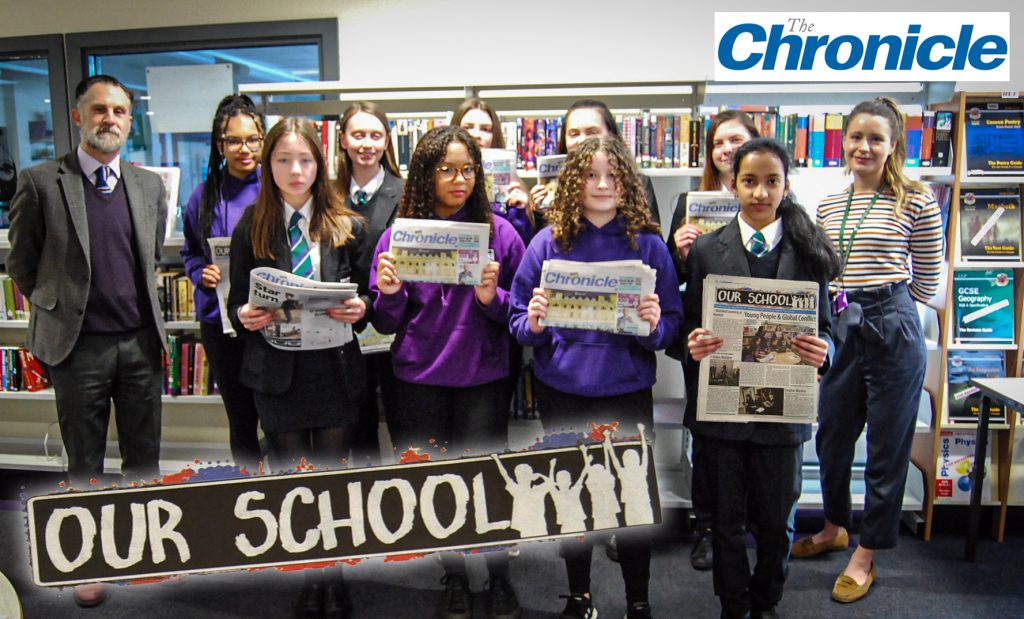 Year 9 students wrote articles about their response to the current global conflict, their recent experience of blended learning, the Marden Green team's ongoing gardening project and our upcoming musical performance of Sister Act!
You can read all the articles below. Well done to all students for their contributions!