Hat-Trick charity based at the Beacon on Westgate Road are working with asylum seekers and refugees playing football.
They are short of appropriate footwear to play on astro turf pitches. They would welcome any old astro turf boots, moulded stud boots, or trainers.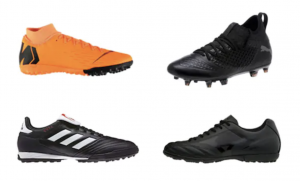 All sizes are welcome and, although many kids are involved, it is adult footwear that would be most appreciated.
If you have any old footwear that you would be happy to donate, please send it into school. There will be a box in the LRC.