On Wednesday, Year 10 RE students had the opportunity to visit the Holy Island of Lindisfarne to learn more about their studies of Christianity.
Their first opportunity for a school trip for more than two years, the students took in Lindisfarne Castle, admired the cairns on the beach and learned about the life of Saint Cuthbert, who ran the monastery there during the 7th Century before living a life of solitude on the nearby Farne Islands.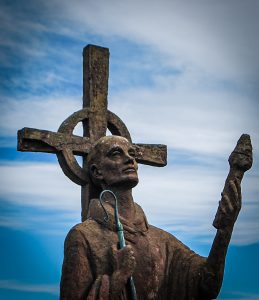 The students walked around the island and even had time for an ice cream at the end of the day. Year 11 will have the same opportunity on the last day before Easter, this Friday.
Check out our photo montage below!