Thanks to some funding from the Reece Foundation, Elliot, Tom and Billy in year 9 had the fantastic opportunity to take part in the regional qualifiers for the VEX Robotics Tipping Point competition.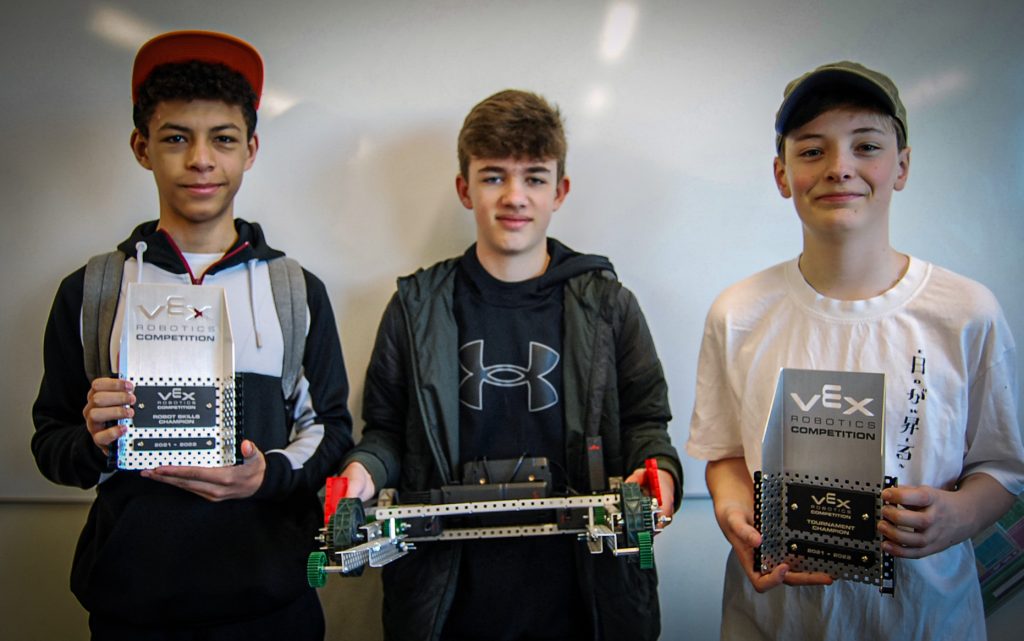 There were 16 teams from all over the North East taking part in the event held at the Nissan Sports and Leisure Complex.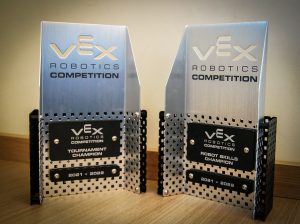 After a long day of driver skills, autonomous programming and team games and tactics, they ended up winners with their alliance team and earned their place in the national finals in Telford next month.  Elliot also won an award for best driver after some tense competition in the individual challenges.
Well done boys!
See some video clips of the event below: