Our intrepid Year 7 History detectives have taken their first steps as they embark on their ambitious World War One Memorial Project – they have visited St. George's Church to see the restored war memorial and learn more about the fallen soldiers of Cullercoats.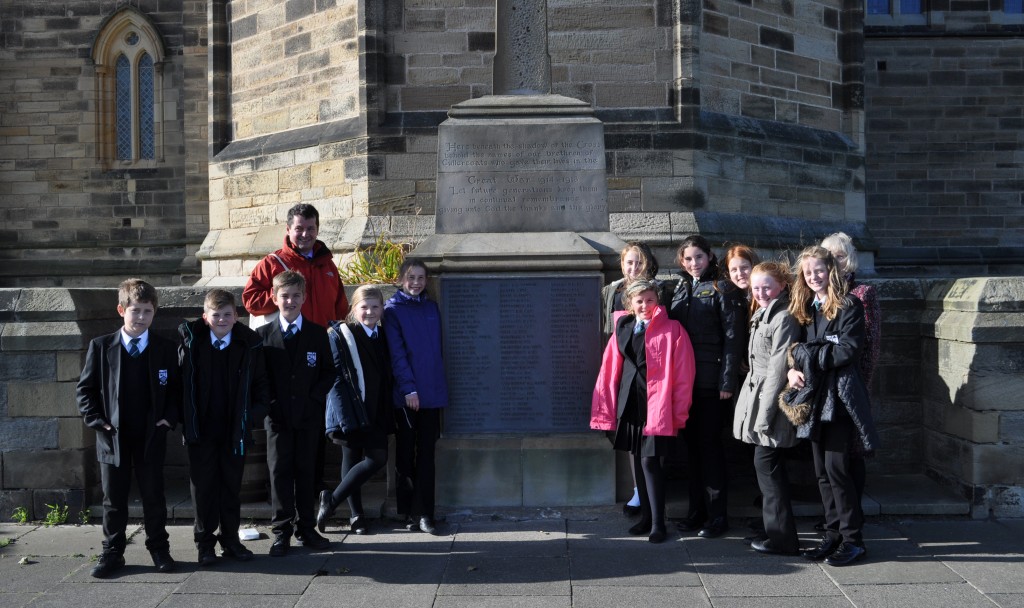 The students have 'adopted a soldier' – each taking the name of a Cullercoats soldier killed in World War One, and on Tuesday they took a walk round Cullercoats village, visiting the houses where the soldiers lived, and in some cases, died.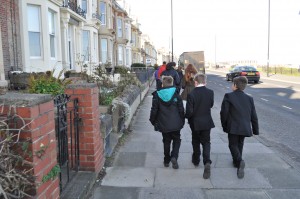 The students delivered letters and flyers advertising our upcoming Community Memory Day on the 7th of November.