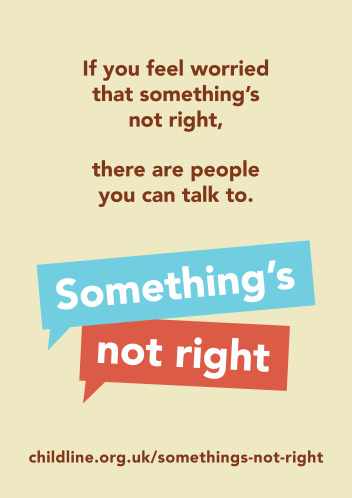 The Home Office has created a new campaign, 'Something's Not Right', to help secondary children in England who suffered a range of harms, such as sexual and physical abuse, during lockdown.C
With schools re-opened and safeguarding channels restored, the campaign aims to build awareness of the support services available to victims and encourage disclosure of abuse to a trusted adult.
'Something's Not Right' has been developed in close collaboration with the NSPCC, Barnardo's, The Children's Society, Internet Watch Foundation and the Marie Collins Foundation.
Click the image for more information.
Click the link below
ACT Early
If you are worried that someone you know is being radicalised, visit http://www.actearly.uk/ You won't be wasting our time and you won't ruin lives, but you might save them.
For help and advice visit  www.actearly.uk, or call the national Police Prevent Advice Line on 0800 011 3764, in confidence, and our specially trained Prevent officers will listen carefully to your concerns
County Lines – Parent and Carer Leaflet – Information and Signposting
#LookCloser
Here is a leaflet about exploited and vulnerable young people entitled #LookCloser. For more safeguarding information, visit the safeguarding links on our Policies page.
Online Safeguarding Links
For more information on Safeguarding at Marden High School, please visit the Policies section of our website and click Safeguarding.
Our Child Protection policy can be found here. UPDATE MARCH 2021 HERE.