Police cadets
Applications are now open for Northumbria Police Cadets three-year scheme.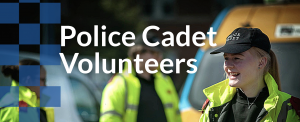 The Northumbria Police cadet scheme is a three-year programme open to students in Year 10, where young people work alongside serving police officers, see behind the scenes of stations and get involved with their local community.
They meet weekly and will be trained in a new subject, from learning the basics of the law to practical first aid skills.
Cadets get involved with high profile local events too – and could find themselves lending a hand along the route of the Great North Run, joining thousands of others in marching at a Pride event or doing a meet and greet at Sunderland Air Show.
Joining the cadets is a chance for young people to find out their strengths, make a whole new set of friends and find a sense of independence.
They can also take part in the Duke of Edinburgh paid for by the police.
Applications are open now until 31 October. Find out more and apply now at:
https://careers.northumbria.police.uk/citizens-in-policing/police-cadet-volunteers/
For a look at what the Police Cadets get up to, there's a video here