DONATE ANY UNWANTED UNIFORM OR REQUEST ITEMS OF UNIFORM FREE OF CHARGE!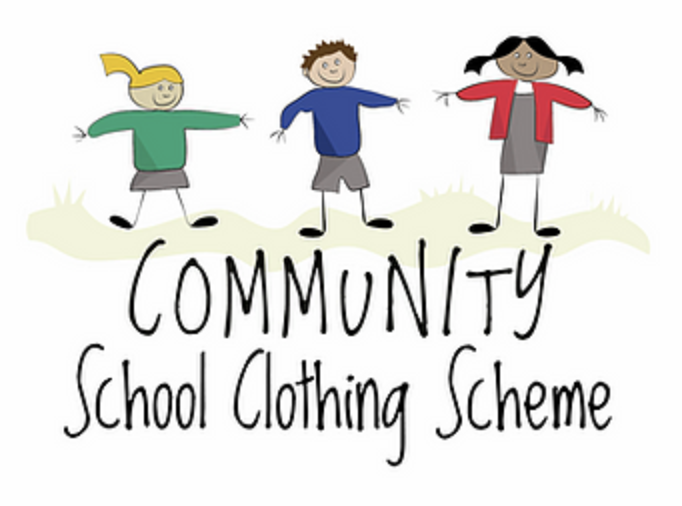 The Community School Clothing Scheme is a charity we work with which receives donations of uniform, including shoes, coats, sportswear, plain shirts and trousers. Additionally, any parent or carer struggling to kit their child out can go online and request logo and generic items of uniform free of charge!
If any students, parents and carers have any unwanted uniform, that they perhaps might have grown out of, it can be brought into school and we will pass this on. Year 11 students in particular might have unwanted uniform they could donate as they no longer require it.
You can find out more about the scheme HERE or via their Facebook page.
We have introduced a new and easy to use online Parents' Evening booking system. This allows you to choose your own appointment times with teachers and you will receive an email confirming your appointments. The new system also allows us to provide video appointments.
Year 8 Parents Evening will be held on Thursday 29 April from 4.00pm until 6.30pm. This event will be held remotely via our new remote Parents' Evening system.
Within this system you can put in the times you are available and who you would like to see and the system will create the appointments for you. 
As much as possible, please adhere to the protocol below: 
Where possible, use a neutral background.

Where possible, only Parents/Carers and the child for which the Parents' Evening is intended should be in view. 

Where possible, keep background noise to a minimum.

Book appointments between the opening of appointments of 12.00pm on Friday 23 April and close of appointments at midnight on Wednesday 28 April.
Please see below for a guide on how to login, book appointments and attend appointments over a video call.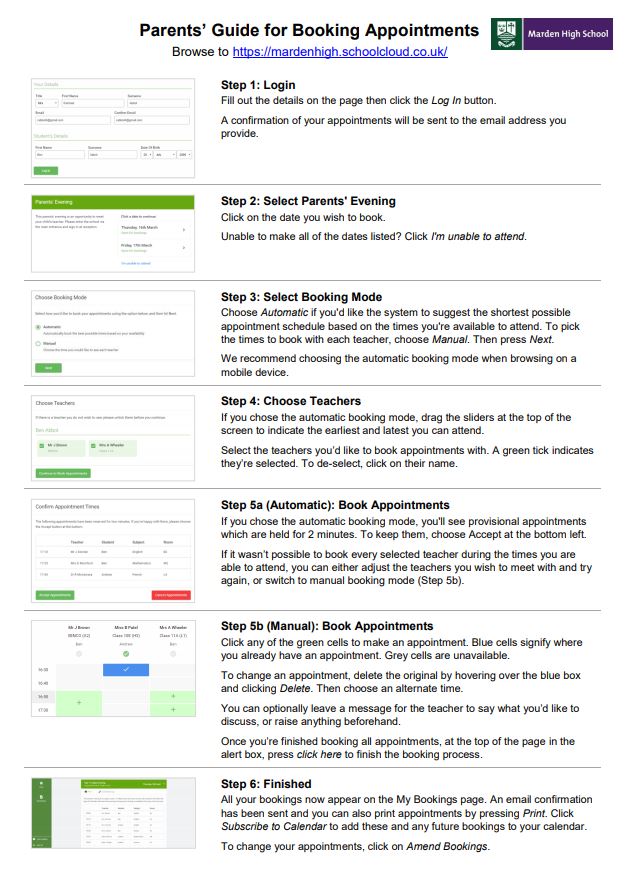 Confirmation of the final Guided Choices for Year 9 have now been uploaded to the Parent Portal. If you need any support logging on please contact Ms Lively at [email protected]