Here's a visual breakdown of our Extra-Curricular timetable. For more information on specific dates, rooms and times contact the member of staff in charge or the appropriate head of department.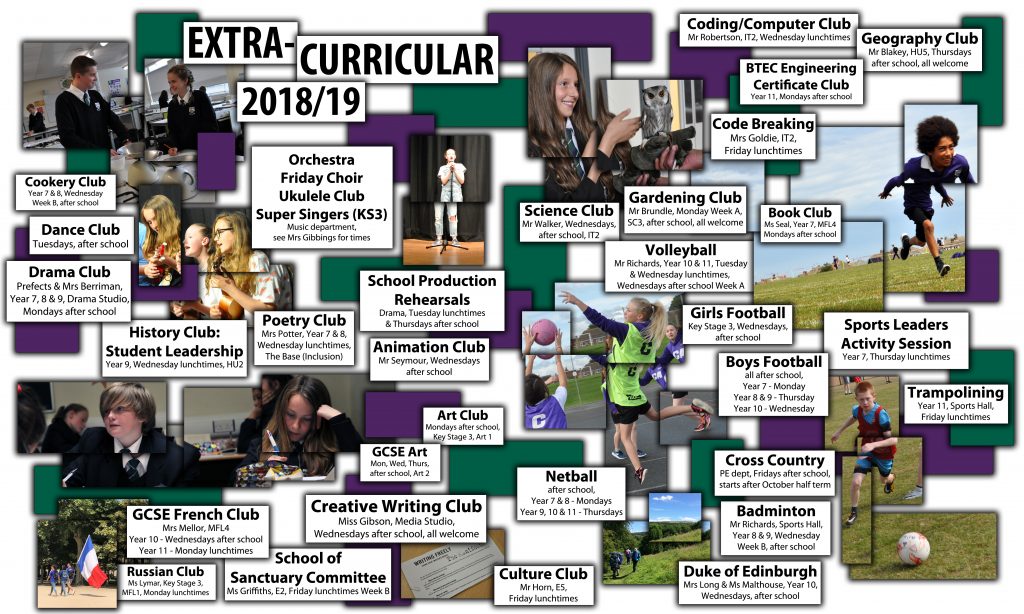 FOR THE ATTENTION OF ALL YEAR 11 STUDENTS:
Here is the revision timetable for Year 11. Feel free to download this document so you can familiarise yourself with it. For any other information please do not hesitate to contact Mr. Topping.
LRC Extra-curricular Timetable
After School

Monday

Knit 'n Natter

Stitch 'n Sew

Mrs Maddison

3.30pm – 4.30 pm

Tuesday

Chess Club

Mr Seymour

3.15 pm  – 4.15 pm

Wednesday

Yr 7 & 8 IS Club

Miss Veti & Mr Swain

3.15pm – 4.45pm

Thursday

Yr 7 & 8 Reading Club


Year 10 Independent Study

Mrs Maddison

3.30-4.30 pm

Mr Topping

3.20pm – 4.30pm

From 30th January

Friday