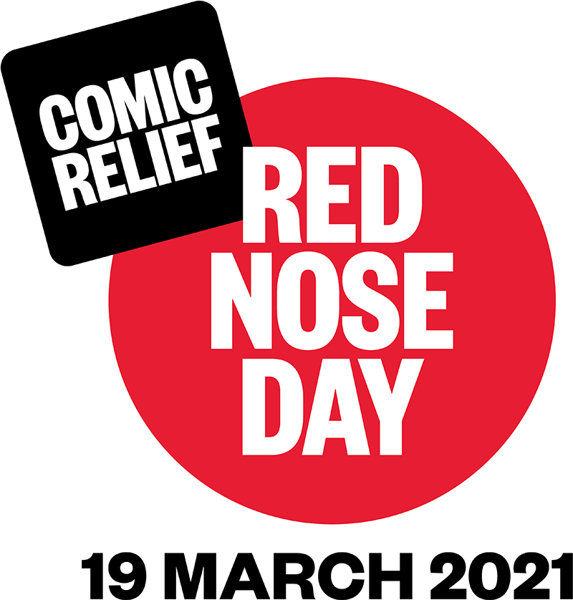 Over the years we have supported Comic Relief as a tremendously worthy charity, helping others that may be in crisis and giving them support in their lives.
This year's Comic Relief will be held this Friday. Whilst fundraising activities such as quizzes, sports challenges and non uniform will return once possible, we are providing the school community the chance to make a voluntary contribution to Comic Relief via collection buckets available in school or via THIS ParentPay LINK.
In these challenging circumstances it is important to continue developing and showcasing our creativity as well as our academic talents – therefore we have decided to bring back Marden's Got Talent: Winter Edition!
Please see the information on the poster and the slide shared with you for further information.
We look forward to seeing a wonderful array of talent from our brilliant students!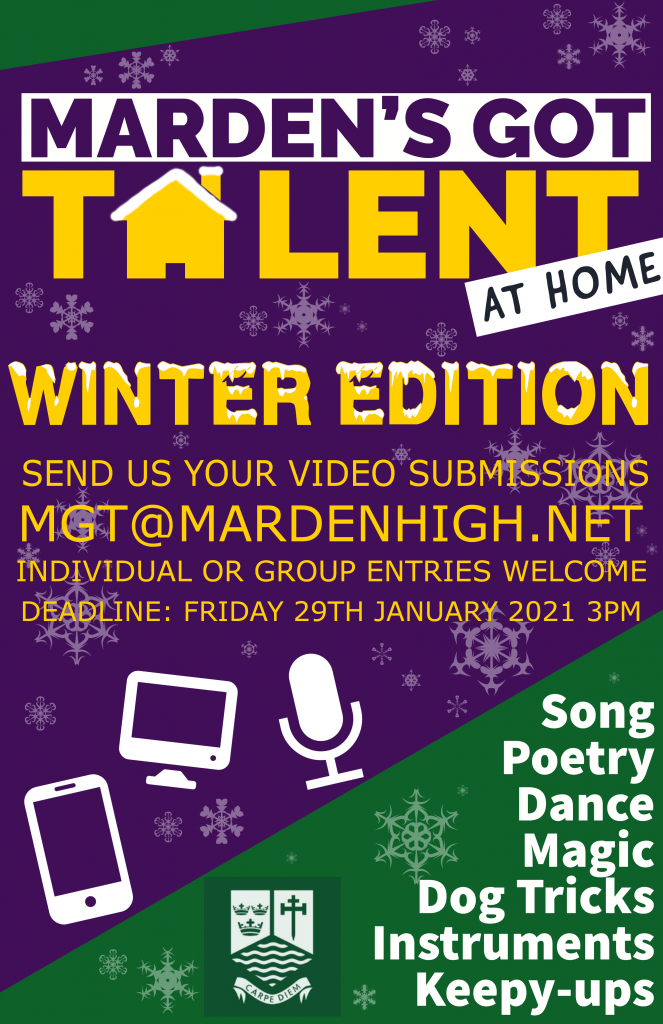 Information about our upcoming World Book Day Activities and a chance for Year 7 to get involved in our upcoming Readathon! More information to follow after half term…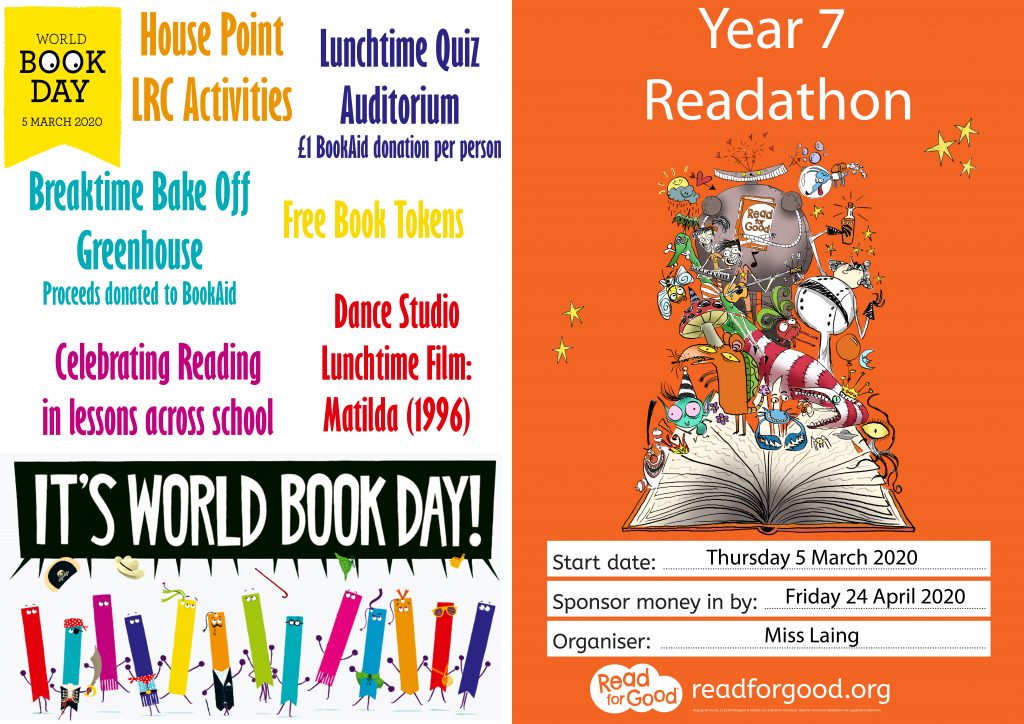 Last weekend, a selected group of students attended the YMCA centre in Windermere for the Lakeside Challenge, an intense outward bounds activity competition, involving schools from around the country and taking place over a number of weekends in February.
The students worked very hard late into Friday night and right through to Sunday lunchtime, learning new skills and representing the school to the highest standard.
This slideshow requires JavaScript.
They were a credit to the school – well done to all who took part!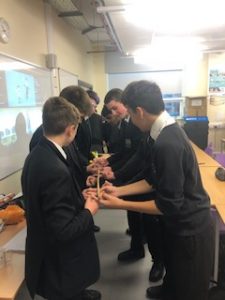 BIMA Digital Day 2019 gave 40 Marden High School students across Years 9 and 10 the chance to gain an insight into a world of digital careers. As part of the day, working in collaboration with local digital development company, Blue Cookie, our students completed one of three sponsored challenges for a chance to be crowned BIMA Digital Day champions.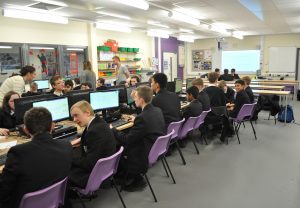 Over 7000 Students in 190 schools across 124 UK cities took part in Digital Day 2019. Our students represented themselves and the school impeccably, with our guest from Blue Cookie being astounded by how passionate, enthusiastic and innovative our students were throughout the whole of Digital Day.
On Thursday Year 7 took part in a Super Learning Day based on a theme of flight. They spent the morning studying adaptations of birds of prey courtesy of staff from the Kielder Birds of Prey Centre.
This slideshow requires JavaScript.
The afternoon was spent doing Science, Technology and Maths activities such as building and testing rockets, learning about bearings. Thanks to everyone who took part!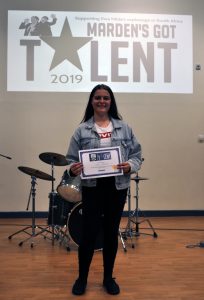 On Tuesday night we hosted our annual summer talent show Marden's Got Talent! It was a great night with some tremendous talent on show.
Well done to everyone who took part!
This slideshow requires JavaScript.
Last week, 28 Year 7 students from Marden High were invited to work with charity
Hand Of
and three brass musicians to explore the work and rich history of the Tynemouth Volunteer Life Brigade (TVLB) through Art, Music, and Drama, in a project called
THE TYNE AND THE TIDE.
This slideshow requires JavaScript.
During the week, students visited North Nepia, a ship insurer, on Newcastle's Quayside to learn about life at sea. With the support of the artists, students devised a multidisciplinary performance that was held on Friday 31 June, at the TVLB Museum. Family, friends, teachers, and some of the Coastal Rescue Team themselves, were delighted with the performance and congratulated students on their hard work throughout the week.