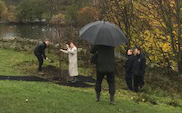 Some of our Year 9 students were invited to a tree planting ceremony on Wednesday 22 November, to celebrate the 40th Anniversary of Marden Quarry being opened to the public as a wildlife reserve.
Oscar, Evie, Nicole and Jack all helped our Mayor, Norma Redfearn, with the planting which will ensure sustainability into the future.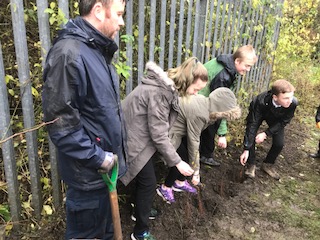 Great to see our students involved in looking after the local community.
Well done to those Cabinet members who braved the rain and took part.